How can we help you?
Aliases
What is an Alias?
Your Email account will come with a number of Aliases that you may wish to use as another email address for your account. When an email is sent to an Alias, it will be delivered to your main email addresses inbox.
This is useful if you wish to set up another email address for different contacts, or if your name has changed recently.
Aliases are like giving your house a name. For example, let's say your address is 9 Colne Road, but you have put up a sign calling it The Orchard. Your address is still 9 Colne Road, and your post will still be delivered there. But it is also known as The Orchard, so post addressed to The Orchard will also be delivered.
How many Aliases can my account have?
You can view how many Email Aliases your Account can have by going to the My Account dashboard after logging in. Once here, click on Email Accounts on the left hand side. You will see the Aliases displayed in the Account information: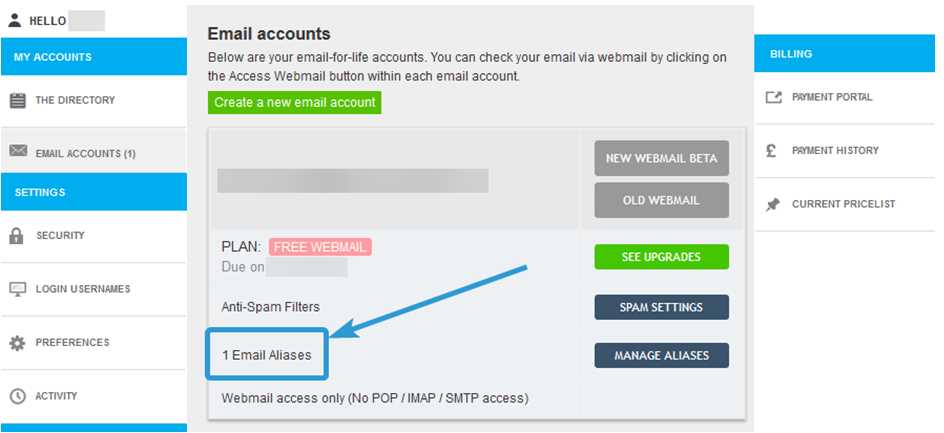 Your account will include at least one free Alias. If you have upgraded your Account, you will have access to more Aliases. To view how many Aliases each of our Packages includes, you can visit our help guide here.
To edit or set up your Aliases, you can click on the Manage Aliases button. You can find a help guide that details this more here.
If you have any questions about Aliases, please contact our helpdesk at help@aluminati.net