WARREN family connection
---
My father's maternal grandmother Hannah Warren was born in 1854 in Great Ilford, Essex. Her father was William Warren and her mother Hannah Smith, who was born around 1812 in Besthorpe Norfolk (shown as Beethrop in the 1881 census).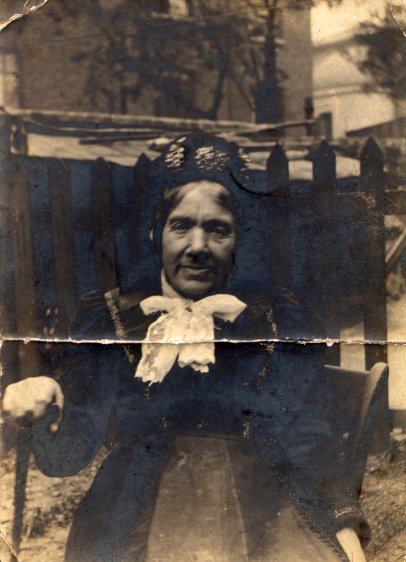 Hannah Warren née Smith
William Warren was born around 1815 in Tibenham, Norfolk, according to the various censuses. He married Hannah Smith at the parish church in Heigham (see below) on 1st March 1839, the marriage being witnessed by the parish clerk, Anthony Wills, and his wife Deborah. They then lived in nearby Tibenham - they were there for the 1841 and 1851 censuses and had several children while living there. They had presumably moved to Ilford by 1854 - certainly they were in that area for the 1861 census. William had died by the 1871 census - Hannah is shown as a widow living in Finsbury with her son William and her future son-in-law (as a boarder).
Hannah then lived with her daughter Hannah, son-in-law William Thomas Brunning and family from before 1881 until her death in 1907.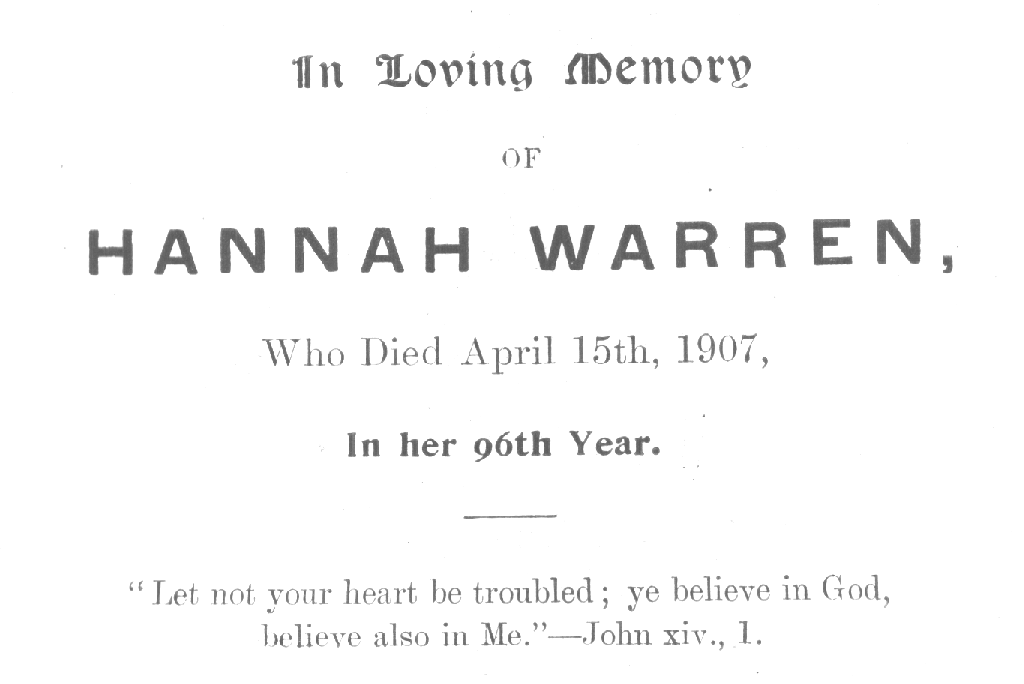 Note:
There is an interesting history of Heigham Norwich and its parish church at History of the Parish of Heigham in the City of Norwich. The witnesses, Anthony and Deborah Wills and the vicar, William Robbins, are all mentioned. Unfortunately, according to St Bartholomew's, Heigham, the church was largely destroyed by bombing in 1944.
---

Back to Peter's page.......

Top of this page
---
[ Main page | Jamie's page | Peter's page | Dogs' page ]
---
Page design © 2002-9 Peter Brunning / / 10th January 2009