Installation of G8BPQ User Mode Virtual Serial Port Driver on Windows 7 and above

Open Device Manager (right click My Computer, and select "Device Manager"
Then Right Click on your computer name, and select "Add legacy hardware"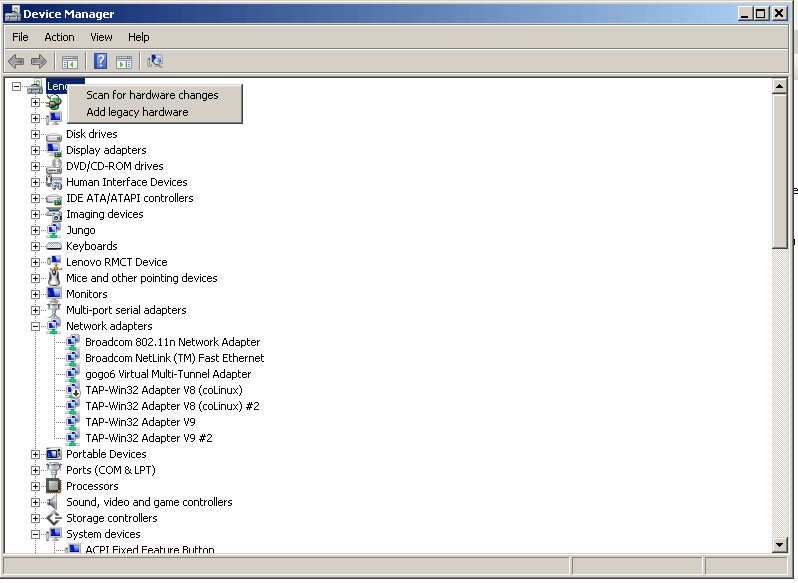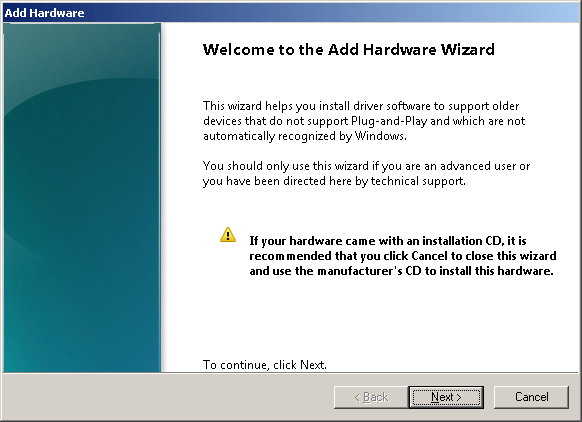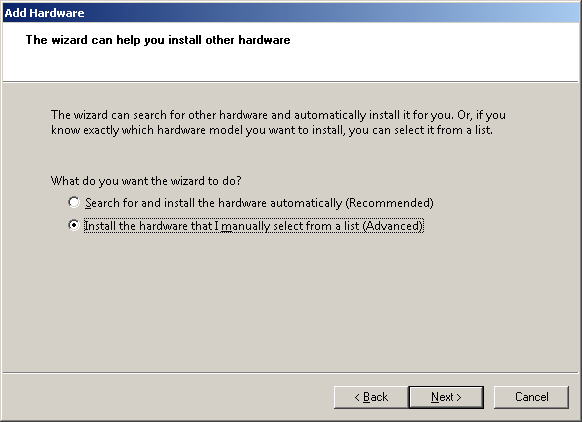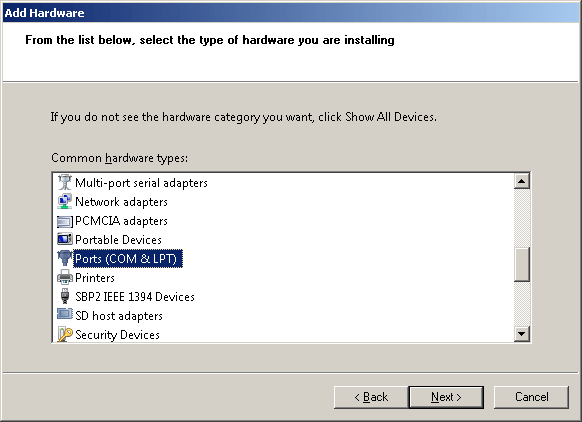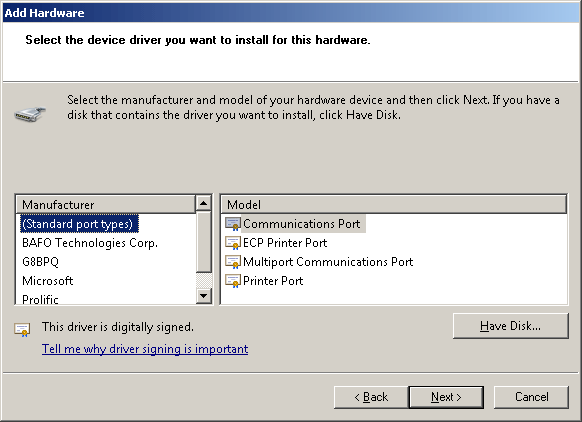 When you install the first device, you need to select "Have Disk". If you want to install more ports, you can select the G8BPQ entry.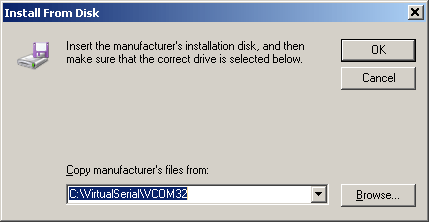 Browse to the place you have installed the files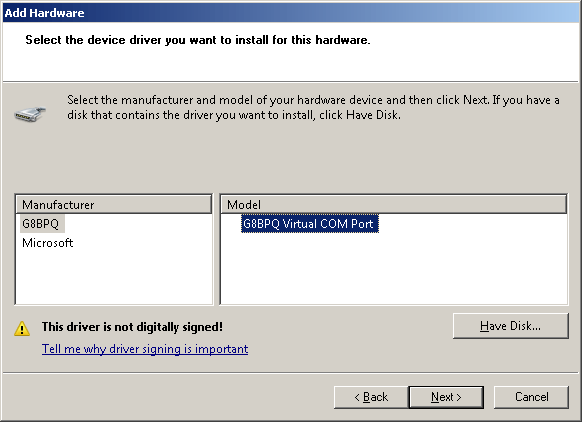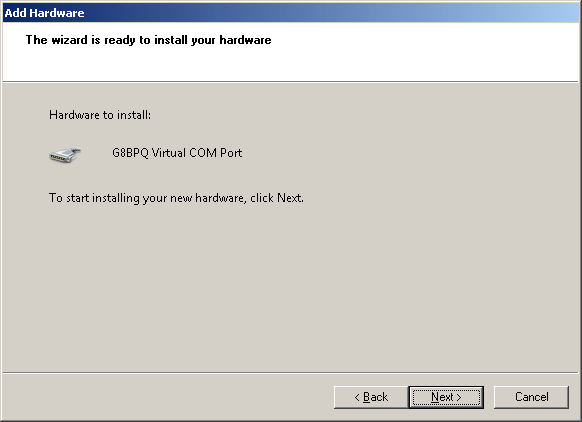 You will be warned that you are installing unsigned software.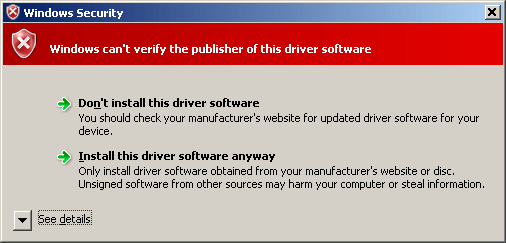 When you have finished, your device should appear in "Device Manager"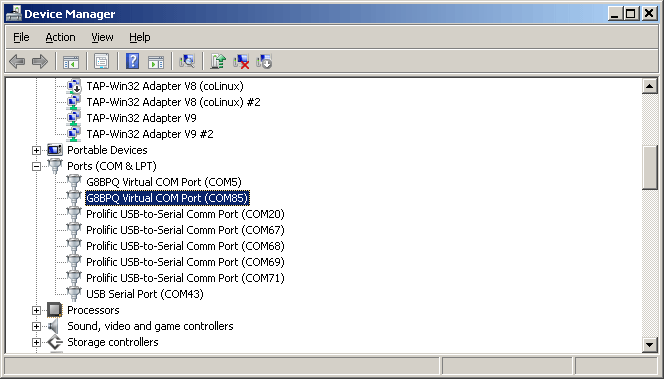 Click here to return.



John Wiseman G8BPQ
November 2011